Vespagraphics is dedicated to providing effective and responsible design solutions to our local community in Eugene, Oregon. Our diverse client base appreciates our commitment to providing socially, environmentally and fiscally responsible design solutions.
Vespagraphics was born in Philadelphia in 2001. Keith's big plan was to buy a Vespa and scoot around town with an arcitecture tube slug over his shoulder, delivering his fresh designs hot off the press. We settled in Eugene in 2008 and Keith is still looking for the perfect Vespa.
Please fill-out our contact form and we'll get back to you as soon as possible. Thank you for checking out our website!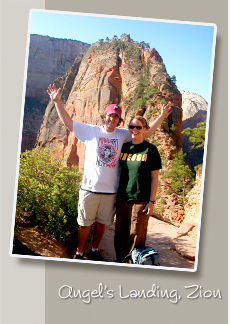 Who Are These People?
KEITH VAN NORMAN
Keith is the Owner & Creative Director of Vespagraphics. His dedicated work ethic, calm personality and hands-on design style makes our clients happy and keeps them coming back. Even after 10 years of graphic design experience, he learns something new every day. Check out his portfolio here. In his free time, he complains about Philadelphia sports teams, plays a ton of disc golf and spends as much time outside with his beautiful wife as possible.
RENEE K. VAN NORMAN, PhD
Doctor V. is the Director of the Pearl Buck Center Preschool, but she'll be the first to tell you that she's given Keith every good design idea he's ever had. Keith and Renee were married in Philadelphia in 2000. In her "free time" she's usually riding-around town on her bike or hanging-out with that fun, creative husband of hers.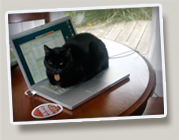 TILLY REWARD
Tilly is a cat. Keith and Renee are her pets. She recently wrote Steve Jobs a lenghty letter asking him to make MacBook Pro batteries run hotter. It's usually a good idea to just let her sleep.
What makes Vespagraphics special?
Vespagraphics is dedicated to providing socially, environmentally and fiscally responsible graphic design solutions. Time is money and unlike big design firms, we can move quickly on a variety of projects. We work with a wide range of local customers who need brilliant design at a great price without all the drama. We pride ourselves on delivering outstanding, personalized customer service.
Contact Us today for a free consultation.