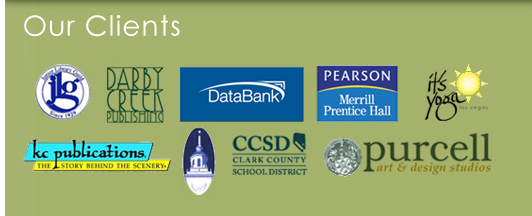 Our diverse client base appreciates our commitment to providing socially, environmentally and fiscally responsible design solutions. Please visit our PORFOLIO PAGE to see samples of our designs.
Fill-out our contact form and we'll get back to you as soon as possible. Thank you for checking out our website!

Our Clients
Oregon Research Institute
Oregon Research Institute (ORI) is a charitable 501(c) 3 organization created in 1960 and dedicated entirely to the study of human behavior. Through rigorous scientific investigations, ORI research scientists study such topics as behavioral problems in children, chronic physical illness in adults, teen substance abuse, and adolescent depression. Their research fosters greater understanding of the causes, prevention, and treatment of social and medical problems, ultimately enhancing quality of life and productivity for people of all ages. Their work directly affects everyone by providing effective tools for better health and education.
Vespagraphics designed a website for the Teacher & Staff Wellbeing Project at ORI. You can check it out here.
W.H. Lewis Financial
William H. Lewis is favorite local source of financial advice. We designed his business cards, letterhead and website, whlewisfinancial.com. William is a great guy who values each and every client. We can't recommend him enough!
W.H. Lewis Financial is an independent, privately owned, fee-only financial planning and investment management firm whose sole purpose is to provide you with the best financial advice available today. Our firm is predicated on providing trusted, ethical, realistic financial planning advice with bottom-line accountability. We pride ourselves on preparing high-quality financial planning and investment management solutions designed to assist you in having financial freedom.
Lewis Richard Luchs
Lewis is a local author who is publishing his book through Lulu.com. "Children of the Manse" is a brilliant book that is getting a good deal of local publicity. The book is about a popular college town minister and his wife who want to adopt a four-year-old girl but learn she has three older brothers and decide to welcome all four children into their home. They arrive from a bleak county children' s home, bringing with them invisible histories of neglect and abuse.
Lewis realized that an author can go around the expensive Lulu "design services" and have Vespagraphics work with him in-person and under-budget on a book design. For no additional cost, we uploaded the files to Lulu.com and Lewis was good to go.
A Healing Space
A Healing Space is one of the most brilliant alternative healthcare providers in Eugene. Their services include Chiropractic Care, Holistic Medicine, Medical Acupuncture, Massage and Naturopathy. Owned by Adam Drapkin, A Healing Space is one of the few alternative healthcare providers in town that accepts Blue Cross/Blue Shield insurance. We've helped them with some in-studio graphics and their Constant Contact marketing campaigns.
International Society for Technology in Education
ISTE, local publisher, is the trusted source for professional development, knowledge generation, advocacy, and leadership for innovation. A nonprofit membership organization, ISTE provides leadership and service to improve teaching, learning, and school leadership by advancing the effective use of technology in PK–12 and teacher education. We've worked with ISTE on book designs.
DataBank IMX
DataBank offers best-in-class document scanning, document management, document conversion services, document imaging, web hosting, microfilm scanning, and document imaging services and software solutions. We designed and maintain DataBank's website.
The Association for Applied Behavior Analysis International
The Association for Behavior Analysis International is a nonprofit professional membership organization with the mission to contribute to the well-being of society by developing, enhancing, and supporting the growth and vitality of the science of behavior analysis through research, education, and practice. We design one of their many journals, Behavior Analysis in Practice.
Pearson Prentice Hall
Prentice Hall Higher Education Division is the nation's leading publisher of academic and reference textbooks and technology. We designed several Textbook covers for Pearson Prentice Hall.
Clark County School District
CCSD is the fifth-largest school district in the United States, serving all of southern Nevada. We worked with the marketing/communications department at CCSD.
Junior Library Guild/The Reading Circle/Darby Creek Publishing
Based in Plain City, Ohio, these three companies represent the very best in children's publishing. JLG and TRC select and distribute books to school libraries across the country. Darby Creek Publishing publishes some of the best nonfiction titles for the K-12 set.
It's Yoga Las Vegas
The BEST yoga studio in Southern Nevada. Our good friend Maggie ran the studio through 2008, when she closed-up shop to pursue other opportunities (like being an awesome mom). We pour out a 40 of vitamin water for our yogi homies in the desert.
KC Publications
One of Americas oldest publishers of books about our nation's National Parks. We designed and did the production work on several books and some of their printed marketing materials.
Purcell Art and Design Studios
Loren Purcell runs this fantastic zombie-themed graphic design studio in Las Vegas. From time to time, we give him a hand with some of his brilliant clients.
Contact Us today for a free consultation.